Eden is real. It's not a myth or a lost paradise as most books make it appear.
Don't you know? The place is Hawaii.
As an archipelago with countless attractions, you shouldn't underestimate the need for a vehicle in Hawaii. It can help you jump from one tourist spot to another with ease. But there's one problem: the islands are utterly isolated in the middle of the world's largest ocean. Shipping your auto across the Pacific comes with some challenges but fret no more.
Here's how you can ship your car to the Aloha State.
Why Ship Your Car?
On a practical note, why undergo all the hassle to transport something far away? Won't it be more sensible to rent a car or buy a new one?
Well, there are some reasons why you'd want to ship your car. It can be:
Your auto has sentimental value. It's hard to let go of something that holds a special place in your heart. It might be the first car you bought with your savings, or it could be a gift from someone precious.
Some car models can only be purchased outside of Hawaii. This is exactly the case for most luxury cars.
Renting a car can get expensive and inconvenient, especially if you plan to stay in Hawaii for a while.
Whatever the reason is, make sure you hire a reliable carrier. Don't decide on price alone. A reputable shipping company plays a huge role in bringing your car over in one piece.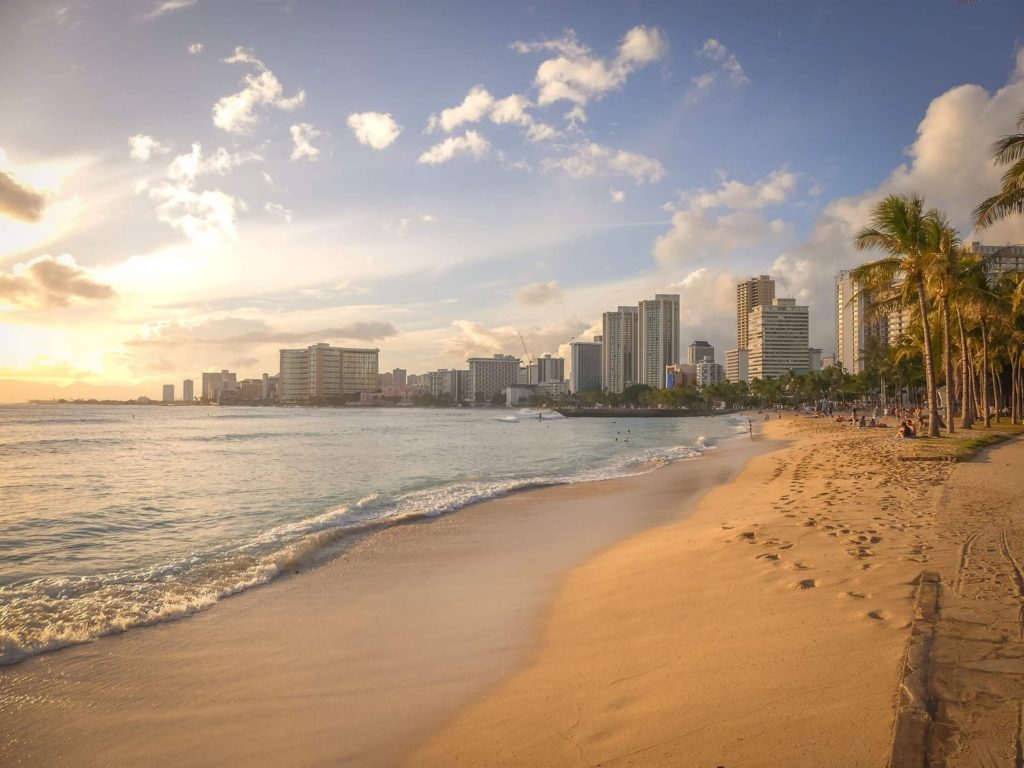 How to Ship Your Car?
Transporting your car to Hawaii can be a lengthy process, depending on your budget. Prepare your wallet because overseas shipping does not come cheap. But with carefully weighing your options, cutting the cost isn't impossible.
Pick a Mode of Transport
Travel by land is out of the question. So you're left with the other two options:
Air-freight: The fastest way to deliver your car but also the most expensive. Prices can range from $5000 to $10,000. Before you shake your head in dismay, note that it's also the safest transport method out there. You may want to book this one if you're shipping a luxury car.
Via sea vessel: The budget-friendly way to ship your car. Costs can be anywhere between $1000 and $5000. In contrast to air travel, the delivery takes longer, and various weather elements involved with sea travel can pose a threat to your vehicle.
Overall, sea vessel shipping isn't that bad. It doesn't mean your car will arrive broken and non-functional. But then again, it's always best to go air-freight for security when you've got money to spend.
Documents to Prepare
Overseas shipping is regulated by certain laws to prevent illegal operations. It's best to have credentials and requirements ready to avoid problems and delays.
Documents you must prepare:
Original vehicle registration and title
A notarized statement of creditor or lessor (note the VIN#)
Lienholder authorization letter
A valid photo ID that matches the information in the documents mentioned above.
Once you have the paperwork covered, there's one more thing to do before you're finally set.
Getting Your Car Ready for Shipment
Make sure that your automobile is in perfect condition before sending it away.
Wash your car
Check that the tires are inflated.
Drain the fuel tank
Make sure your vehicle is clear of valuables and personal items
Don't pack firearms or explosive inside your car
Don't put tools and dangerous objects in the trunk
Document pre-existing issues and tell your shipping company about it.
Conclusion
Car shipping can be stressful, but it doesn't have to be. All you need is a good shipping company that works with your budget. Distance shouldn't stop you from taking a sweet ride on your favorite wheels in one of the most beautiful places on Earth. Get ready to hit the beaches and enjoy your time in the Aloha State!